Terms & Conditions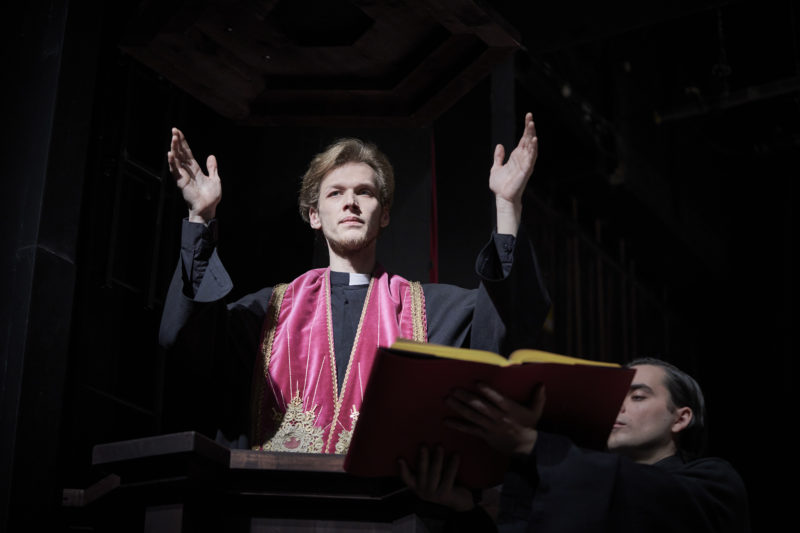 These terms and conditions apply to any ticket purchased at Divadlo Na Zábradlí's Box Office. Tickets purchased from another seller follow the seller's terms and conditions including GoOut purchases. For more information on tickets, subscription options, and payment methods click here. Should you have any other questions or requests, please get in touch with the Box Office directly or via e-mail on krizek (@zav) nazabradli.cz. Thank you.
The programme is subject to alteration.
Purchased tickets are non-refundable and in most cases non-exchangeable. Check the accuracy of the information on the ticket upon purchase, later complaints will not be considered.
Student, senior, and newsletter discounts can be applied online and at the Box Office, other discounts can only be applied at the Box Office.
Admission fee can be refunded only in the event of a cancelled performance unless otherwise stated. Tickets can only be returned at the place of purchase unless otherwise stated.
In the event of a cancelled performance, tickets can be returned or exchanged according to the instructions, but no later than one month from the original date of the performance.
In the event of a substitute performance, tickets can be exchanged for another date of the original or another production according to the instructions.
Temporary promotional offers do not entitle the holders of previously purchased tickets to compensation.
If a ticket is torn, cut, or otherwise damaged and as such compromises the reading of its control QR code, the ticket is invalid.
Any outside interference will render the ticket invalid, and its owner will not be allowed to enter the Theatre.
Admittance to the Theatre after the performance has already started is not guaranteed.
By purchasing a ticket, you give consent to the production and distribution of any form of recording of the performance and waive all moral rights to such films or recordings.
Uncollected bookings are automatically cancelled (half an hour before the start of the performance) and the seats booked are released for sale.
In case of an emergency, follow the instructions of the Front of House Staff.
It is strictly prohibited to make any audio or video recordings during the performance.